For six exciting years, the SMUT Soiree has bloomed  and grown into an event from 80 to 800 people in Toronto. As each year passed, requests from across the country grew louder and louder to bring the event to Vancouver. This year, White Bow Events produced, the first ever SMUT Soiree West Coast edition in partnership with The Society & Lainey Gossip. Bringing Hollywood gossip – dish, dirt and all – all the way to Lainey's adopted city of Vancouver. And what a night it was!
Joined on stage with Lainey was crowd-favourite Dan Levy, all the way from Hollywood where he is shooting a movie with Tiny Fey. He brought his sparkling personality and his own A-List knowledge to moderate the evening's discussion at the beautiful Vancouver Urban Winery, tucked away in the heart of historic Gastown.
And what happened?
Guests, or as Lainey likes to say smuthounds, primed and prepped at the John Frieda® Frizz-Ease® Style Hair Lounge where a fleet of their top stylists were on hand to provide hair touch-ups, tips, and tricks. We had ours done before the event by their top man, Alain and it looked like this: (picture).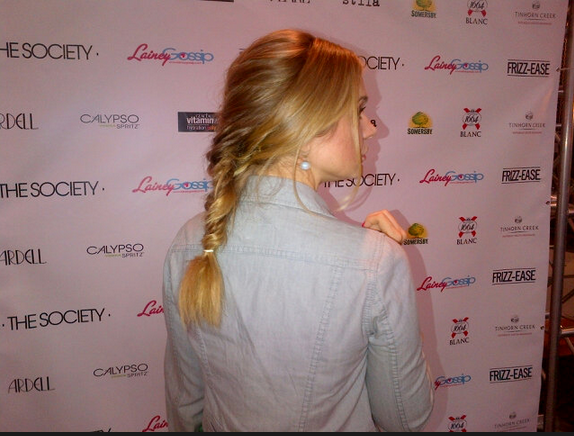 After their locks were properly pampered, they chilled with a refreshing bottle of Calypso Vodka Spritz, a glass of Tintorn Creek winery vino, a refreshing bottle of Kronenbourg Blanc, or a drink of glacéau vitaminwater zero and Red Bull Total Zero. Later, guests got beautified with Stila Cosmetics make up touch-ups and lash applications by Ardell Lashes.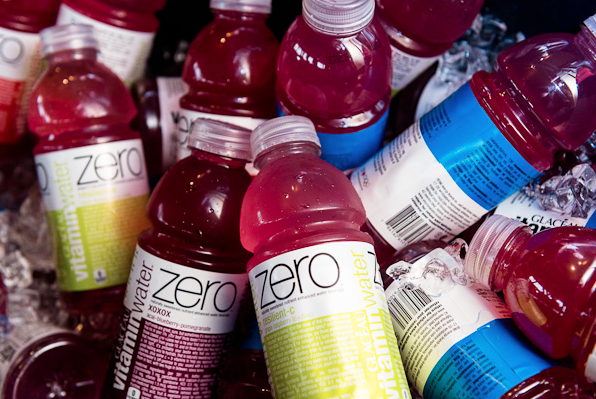 Lainey and Dan joined together on stage for a full hour on a panel discussion on the best of the best of pop culture. We had guests fly in all the way from Yukon and Seattle for this single-night affair! With media partner, FLARE magazine, plenty of high-style photos were taken as you can see below.
The only thing left is to do is… do it all over again, in Toronto at the fabulous Evergreen Brickworks to a sold out crowd!
*All photography credit – Ian Sheh