Summer is the perfect time to meet with friends and throw a casual picnic party. And now that the dog days of summer are here, there's no better time like now or….you may have to wait until, well, next year. Host a late dinner as the weather cools off and the sun starts to set. Grab a few blankets, outdoor pillows, candles, fresh flowers and hit your back yard, a park or the beach.
Here are a few images to get you inspired  – like our very favourite romantic setting below – for your own late-night outdoor fête.
Enjoy! xo
---
What to eat: Think light, seasonal, & portable! Grab an assortment of gourmet local firm cheeses, red-pepper jellies, fresh fruit such as in-season pears and figs, pate and crackers to start. Our favourite cheese and a must-try for any cheese lover is Beemster for it's almost nutty and gritty taste. We swear, once you try it you'll never go back!  A fresh baguette, assorted veggies and cured meats are an easy choice for your guests to build their own open-faced sandwiches or simply to nibble on as a charcuterie board. Don't forget to bring a rustic wooden cutting board from home to assemble!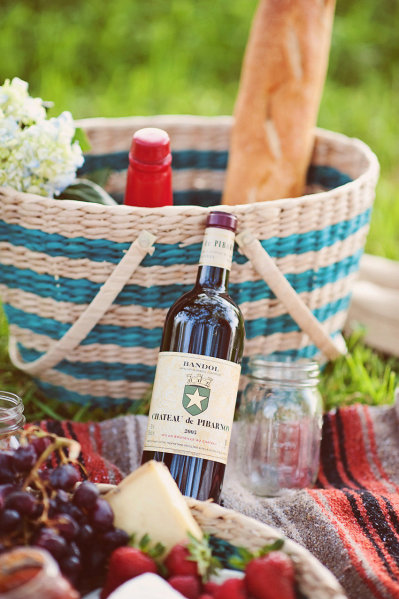 Finish with an angel food cake or a mini-cupcake tasting. We love Baked by Melissa in NYC, Salt & Pepper in Toronto, and Sprinkles in LA. Beat the heat with sparkling pink lemonade or homemade white/red sangria. Try this sangria recipe from Martha Stewart. It's simply delicious!
What to wear: Start with what will be comfortable and functional. Nothing too short as you might be sitting on a grassy floor. A picnic is the perfect opportunity for fresh white jeans that you dont mind getting a little dirty, neutral tones and pops of bright colours.
A light silk top will keep you cool and looking beautiful all night long.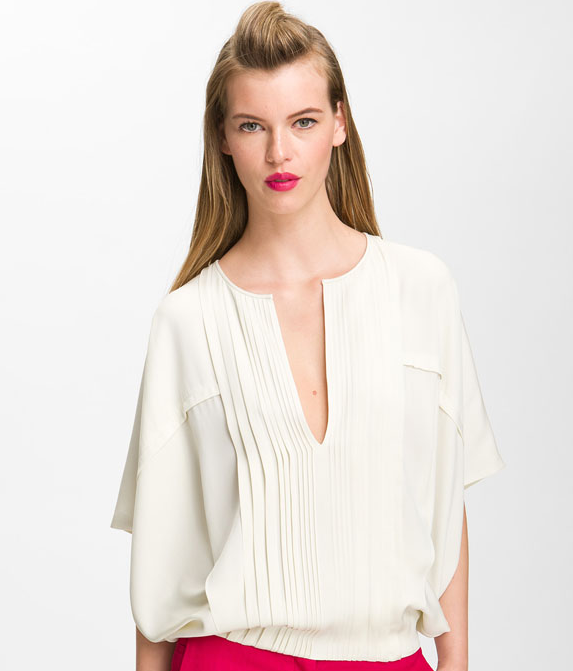 White stretch jeans from J.Crew.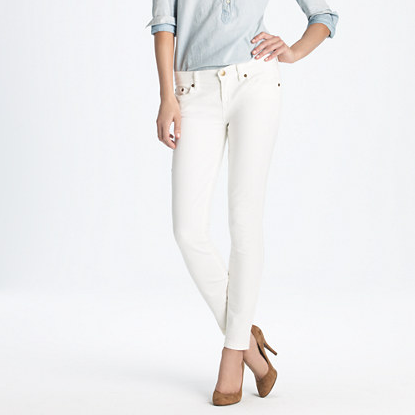 Comfortable but cute sandals (let your neon pink pedicure peek out)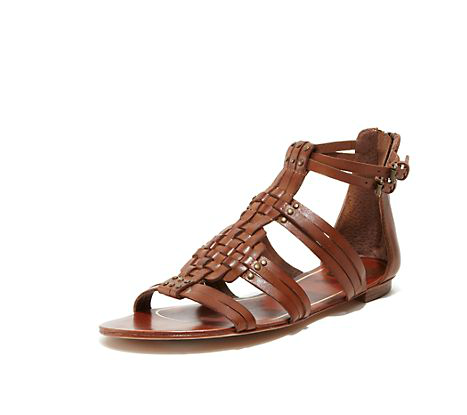 A pop of neon has been a hot trend this summer that has not yet gone away. We adore this cuff by DANNIJO, and you can find this line sold by our good friends at The Narwhal.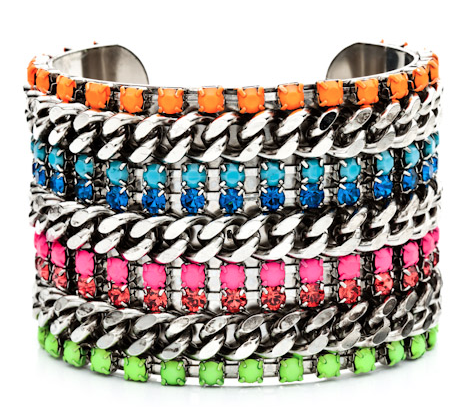 How to decorate: On the packing list: mason jars for drinks, recyclable paper straws, a vintage-inspired picnic basket, a few wooden milk crates or trays for a sturdy & rustic inspired surface. Feelin' fancy? Set a low long table, white linen, with wild flowers, tea lights, battery operated candles (they look real right!?), lanterns, pillows and blankets as the picture at the very top. Want to look professional? Tie the decor together by keeping to a color theme. Choose white as your base and add 2-3 supplementary colors such as lime or beachy-blue and stick to it with your blankets, pillows, flowers and table settings. Need the perfect picnic blanket? Try this DIY from DesignLoveFest.com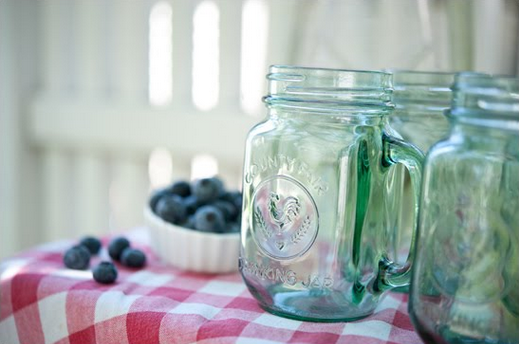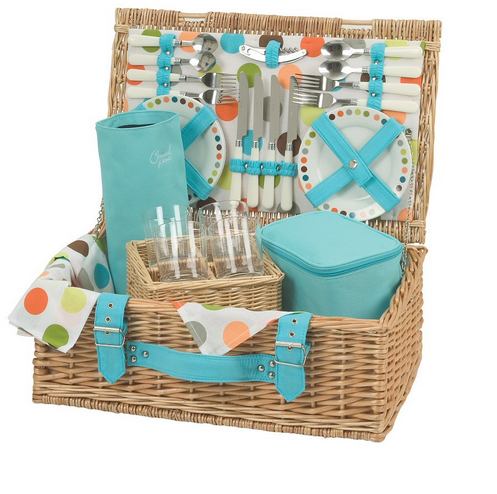 Don't forget to pack
Sunscreen
A small wooden cutting board
Disposable plates, cutlery, glasses
Compost bag
Moist towelettes
What to listen to: Use this great eco-friendly speaker with your iPhone to blast tunes while you eat and chat the night away. Who knows, it may even turn into a dance party under the stars as ours did a couple weekends back! What we're listening to: Edith Piaf  – La Vie en Rose.
And remember…a perfect picnic is all about comfort, ease and great company. So don't worry about the little details and just have fun with it!