For the month of December, we're seeing RED…in the best way possible! Red is the official color of the holidays and thus of parties, dresses, desserts, decor and more! Here's our inspirations for how to work red into your every day living and especially while entertaining.
Enjoy!
Campari has been a long time Italian favorite, as well as of ours. It's suitable all year round but it's especially festive given it's colour during the holidays. We chose this delicious recipe featuring blood oranges (which are in season this month) Your friends will love the color, bubbles and taste! *cheers*
A classic floral arrangement can be a great way to set the mood at your holiday party. We love an all red arrangement. These luxurious roses really pop against the mercury glass vase. Stay simple and make a statement with all red flowers or try cranberry accents like the traditional arrangement shown in our post here!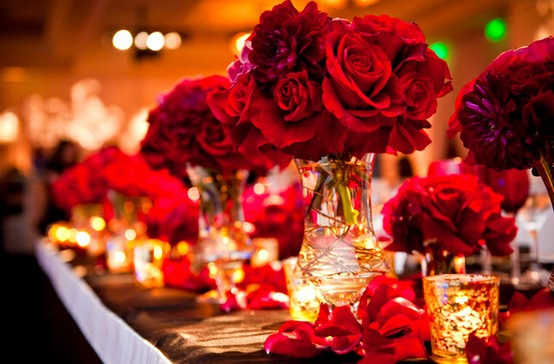 What is a party or dinner without dessert!? When we think red, we have to think Red Velvet. This iconic dessert can be made into cupcakes, whoopie pies or cookies, but here is a great recipe for traditional red velvet layer cake.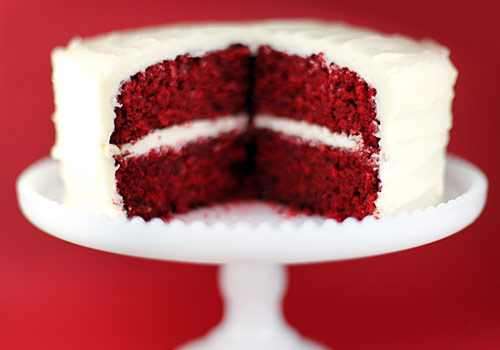 When done with your masterpiece, place on a decorative cake stand for a polished finishing touch!
Looking to take it just one baby step at a time? Try this simple, yet elegant, red table setting for your next dinner party. Accenting with metallics and neutrals really makes the red pop without overwhelming the entire setting.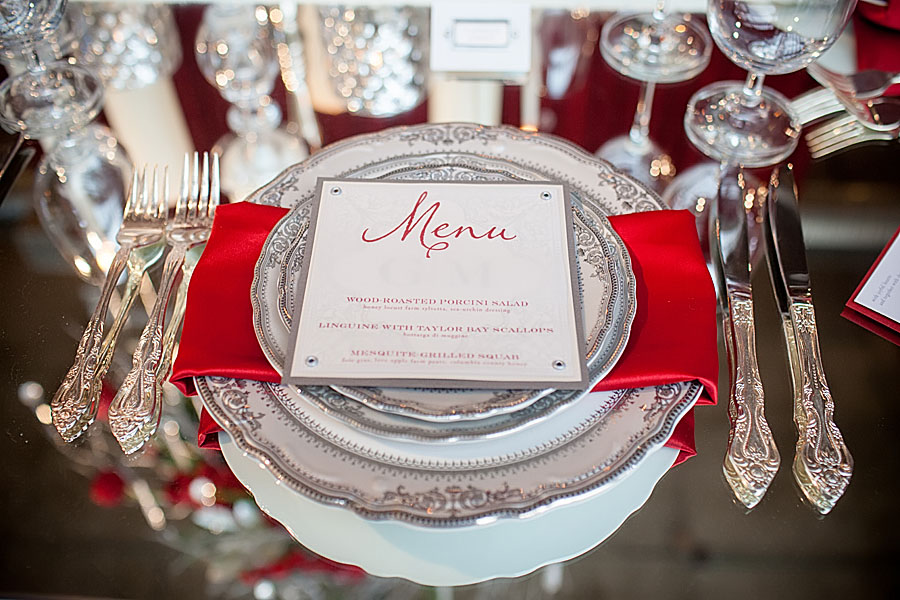 As we've mentioned here and here, coloured wedding gowns red-hot this season! You may not be bold enough to walk down the aisle in one of these gorgeous Vera Wang gowns, but take a cue from the legendary designer and work Red into your wardrobe for the holidays! In the mean-time, we are dreaming of a wedding dramatic enough to wear this!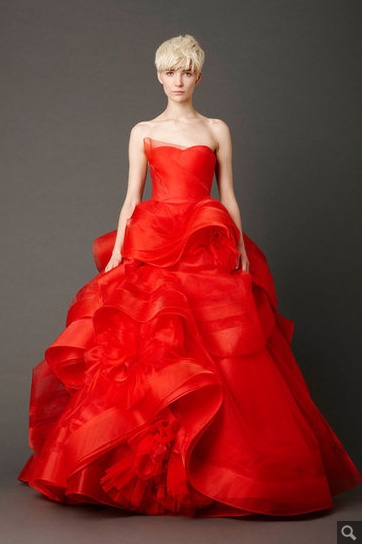 When it comes to red in the home, many people are hesitant. Red makes a huge impact so start small (like the gorgeous chandelier below) and then start to grow. We love traditional red front doors, red couches, classic red kitchens and more! Once you start incorporating red, it will be hard to stop. Take a cue from the entry way below and pair your bold color choice with neutrals. We love mint, off-white, creams and silvers.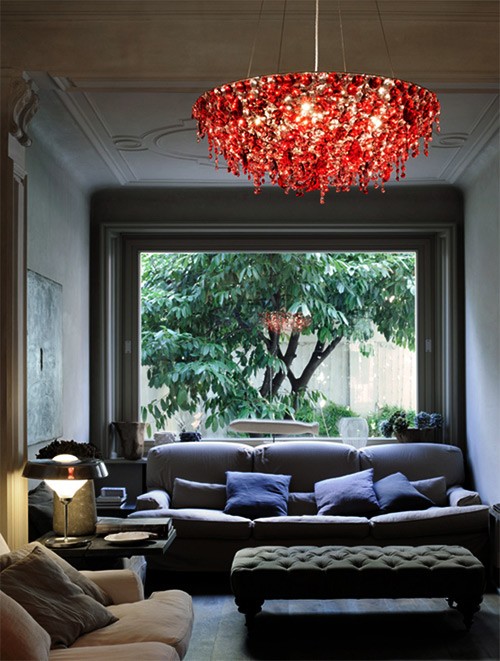 Check out artist Yayoi Kusama. A darling of both the modern art and fashion worlds, Yayoi recently collaborated with Marc Jacobs and the house of Louis Vuitton on limited edition bags and windows. Over the summer, her iconic art was displayed at the Whitney Museum in NYC and her installation has since traveled to various galleries throughout the world. Below are some fun images of her work and collaboration with LV to get your creative juices flowing!