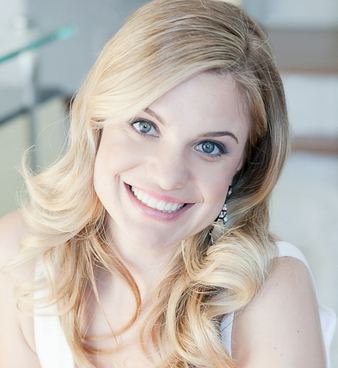 Martina Stritesky
Founder & Principal Planner
As founder and the principal planner behind White Bow Events, Martina Stritesky has over 15 years of exceptional marketing & event planning experience having produced top-tier events from coast to coast. Dedicated to originality, content, and organization, Martina prides herself to fine attention to every last detail and is the reason why White Bow Events has grown organically from the start by word of mouth.
Starting her career off at FLARE Magazine, Canada's #1 Fashion Magazine, Martina's event resume includes producing the fashion magazine's signature glitzy 1000 person+ VIP galas, innovative advertiser programs with the likes of clients such as The Juno Awards, Four Seasons, Ikea,  Cadbury, Warner Music & Ford, as well as one of her favourite corporate events to date – the National FLARE Volunteer Awards. Having been at the helm of the FLARE awards for 8 years, she worked with the likes of the The Lieutenant Governor of Ontario, to celebrities, to National award recipients and produced a high-end National awards ceremony attended top philanthropic influencers and covered in top tier media outlets for 10 years running. She also travelled from across Canada producing a documentary on the importance of volunteerism. Martina later transitioned to Managing Director of The Society Toronto, a cultural private member's club with chapters in Toronto, New York City and Miami, where she helmed some of the city's most innovative and buzzed-about events.  Working with noteworthy artists, fashion designers, celebrity chefs, movie directors and acclaimed authors, Martina has had her finger on the pulse both the creative and the events world for years. Her largest event to date was The SMUT Soiree held at the Evergreen Brickworks in partnership with The Society and LaineyGossip where 1400 guests attended in late June, 2015.  Her love for weddings and working hand-in-hand with couples has taken her on the road, from the gorgeous new flagship Four Seasons Hotel in Yorkville to the rustic countryside in Muskoka, Ontario to Palm Beach, Florida, to a private island in the Bahamas where President Clinton was a guest. Recently she produced the Green Room at the 2015 Santa Barbara Film Festival hosted by Dom Perignon where the likes of Jennifer Aniston, Eddie Redmayne and Michael Keaton where esteemed guests.
Her work has been featured in People, FLARE Magazine, Fashion Magazine, BizBash, The National Post, The Toronto Star, The Luxe Life, The Globe & Mail and Etalk Daily to name a few.
Martina also serves as Vice-President of OneChild – an international charity inspiring movement against child slavery. Her involvement with OneChild has taken her all the way to the Philippines for field-work, which she subsequently wrote about in a national publication.
Martina's dual strengths of organization and creativity, as well her wealth of event management and budget experience, allow for her to successfully produce a wide array of both private celebrations and corporate special events.