The latest in 2013 bridal fashion is hot off the runways! We saw some amazingly beautiful gowns from this month's Bridal Fashion Week in New York City for Fall 2013, featuring lace overlays, color (again!) and plenty of tiered skirts (Jessica Biel just did this for her Italian I Do's), but here are a few other gorgeous wedding trends we thought really lit up the runway for next year's bridal beauties. Enjoy! xo
This elegant trend is sure to be one many brides will indulge in. Perfect for any body type, venue or season, the illusion neckline design can add some additional sparkle or lace to an otherwise simple gown and is oh-so-pretty! This trend was seen on the runways of Christos, Watters, Monique Lhuillier and Amsale with both budget friendly and splurge worthy options.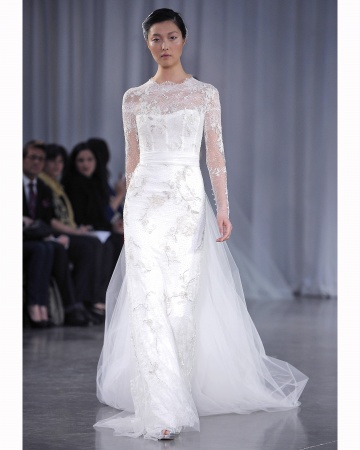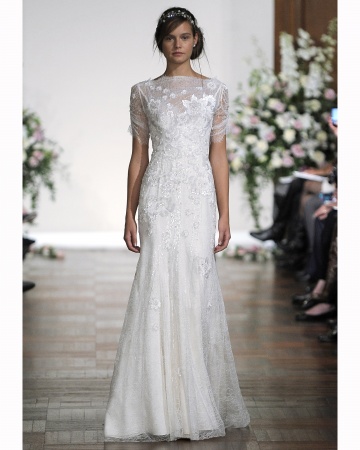 Jenny Packham and Christos

Looks like bridal designers took a cue from Angelina Jolie and several other red-hot celebrities on the red carpet this year. Angelina's high slit made a huge impact at the 2012 Oscars and the trend has rolled right onto the bridal aisles since. We love to show a little leg, but make sure you plan this down to the toes! Think about what your shoes will look like  poking out as you walk and make sure to work on those squats. Toned legs are key to pulling off this trend.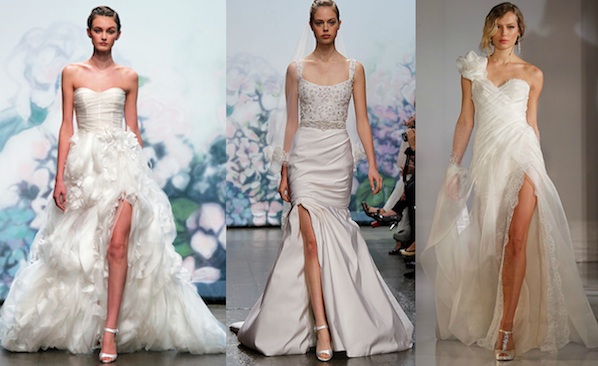 Angel Sanchez, Monique Lhullier, and Maggie Sottero
This past summer high-low dress hems were the name of the game. Popping up in Bergdorf Goodman all the way down to Forever 21 and all the in-between with everyone embracing the trend. What was once ready-to-wear, is now ready-to-wear-down-the-aisle!
We noticed tons of short & sweet dresses (for the unfussed bride!) as well as varied high-low hems sashaying down the runways. We adore the one seen at Elie Saab (pictured below).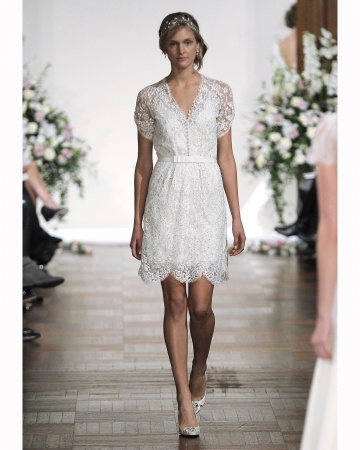 Jenny Packham, Elie Saab, and Monique Lhuillier
We just can't get enough of the sleeves we saw all over the runways! Finally, a new option aside from the strapless gowns that have been owning the aisles for years now. This trend is also a wonderful option for fall & winter brides who have had a hard time finding seasonal appropriate designs for the cooler months. We have Catherine, Duchess of Cambridge, who wore long gorgeous sleeves for her I Do's to thank for this come-back style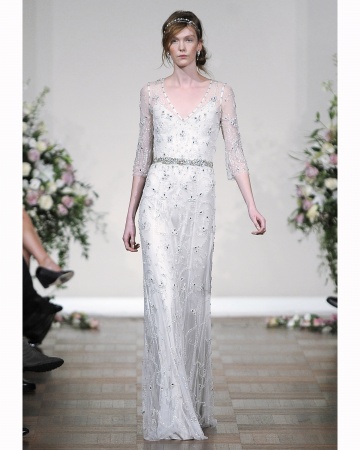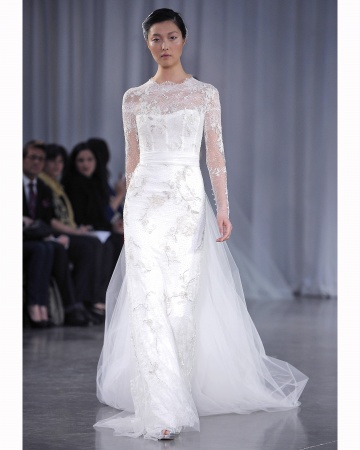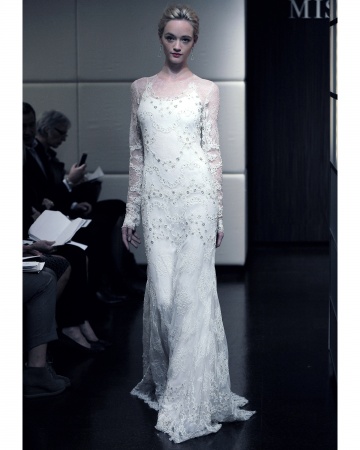 Give them something to talk about while you walk down the aisle and during your first dance ,when all eyes will be upon you . A gorgeously detailed backing will do just that. The detailed, cut out or picture frame back style dress is a perfect 360-degrees of beauty!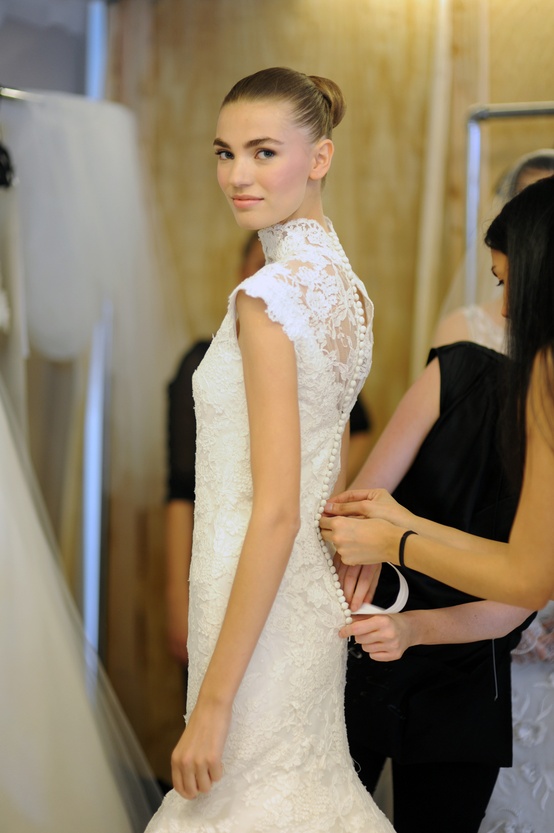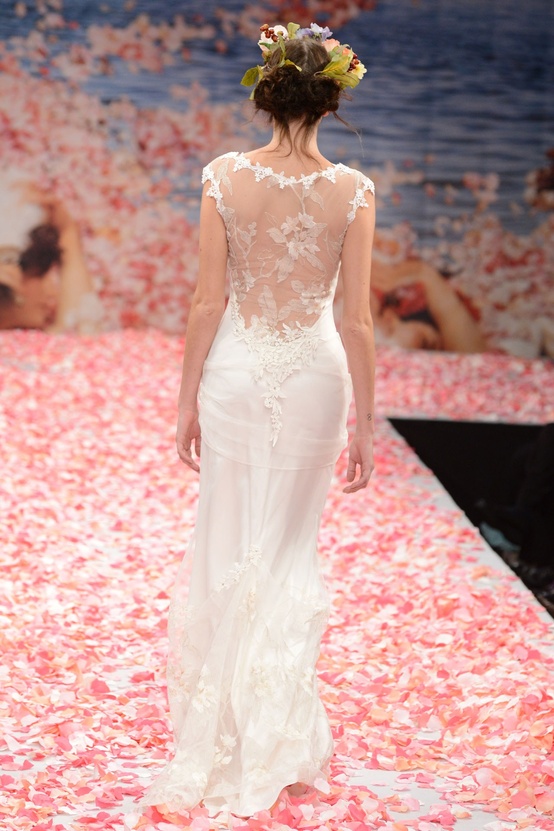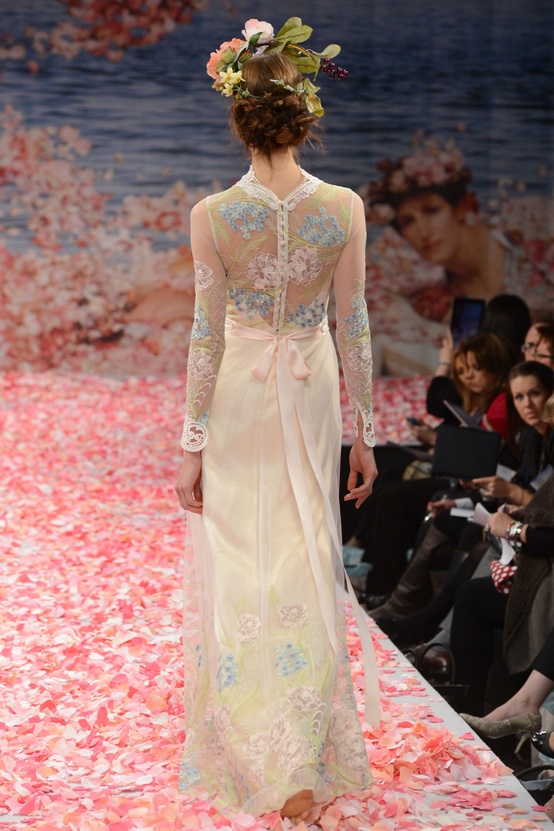 Oscar de la Renta,Claire Pettibone,
We noticed more and more brides are looking to make a real statement as they walk down the aisle. Plenty of brides are turning to intricate head pieces to do just that. Ditch the traditional veil and opt for a floral crown, or birdcage piece sure to leave people saying "Wow!".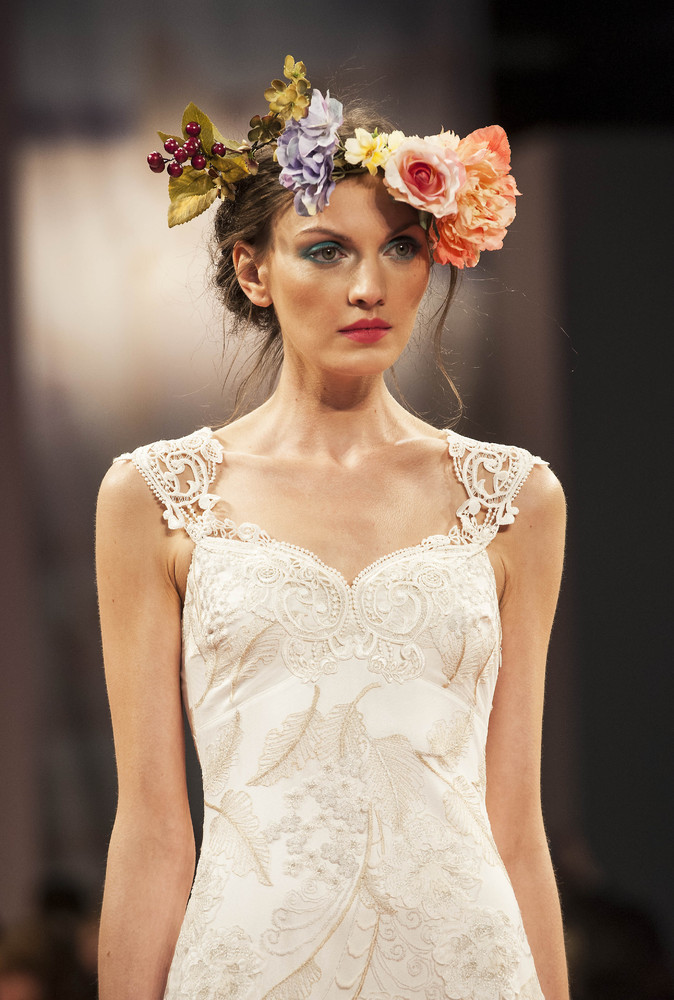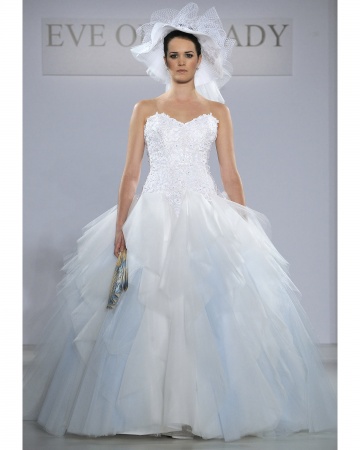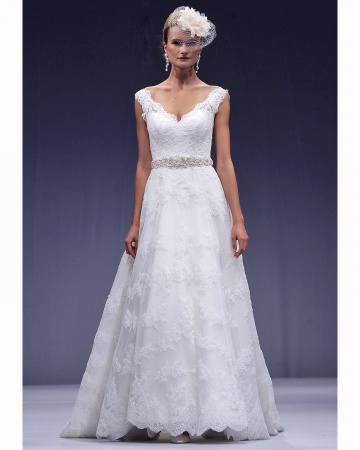 Claire Pettibone, Eve of Milady, Anne Barge