Retro-colour MINT, popular in the 1940′s & 50′s (think kitchen appliances, phones and tiles), is making a big, BIG, comeback for 2013.  This soft and universally flattering shade, was seen all over the runway for Spring 2013 (see the trends here) and we love it's romantic and vintage vibe for parties, home decor and everything in-between!
Here are some fun inspirations on how to use MINT for a festive fete or as a unique color scheme for a wedding. From dishes to food, to decor and attire, the options are fun and endless.  MINT can also be formal with touches of black and white, or country-chic when paired with neutral tones and buttery yellow hues. We've also included a recipe for one of our favourite classic cocktails made fashionable in the Great Gatsby era – the Mint Julep.
Enjoy! xo
Ingredients
3 fresh mint leaves
1 tablespoon Mint Simple Syrup
Crushed ice
1 1/2 to 2 tablespoons (1 ounce) bourbon
1 (4-inch) cocktail straw or coffee stirrer
1 fresh mint sprig
Powdered sugar (optional)
Preparation
Place mint leaves and Mint Simple Syrup in a chilled classic silver julep cup. You can always use a more economical mason jar as an alternative. Gently press the mint leaves against the cup with the back of a spoon to release it's flavors. Pack the cup tightly with crushed ice; pour bourbon over ice. Insert straw, place mint sprig directly next to the straw, and serve immediately. Sprinkle with powdered sugar, if desired. Enjoy!
Try these great MINT options at your next party: mint lemonade (add a splash of vodka for adults) or a glass of festive champagne with a hint of MINT decor!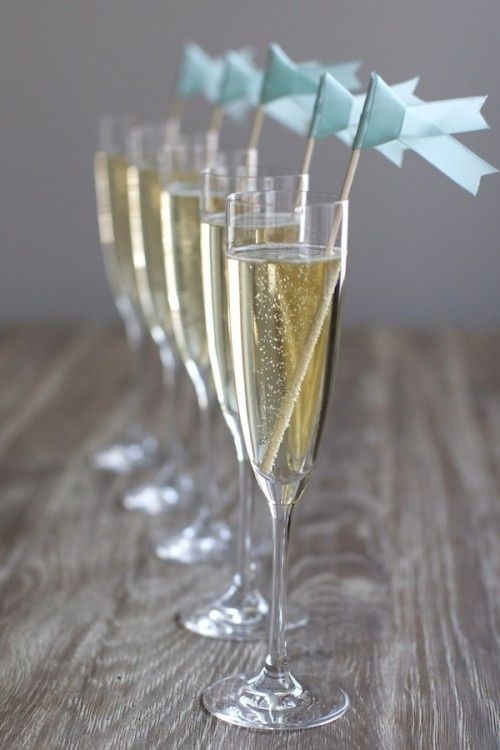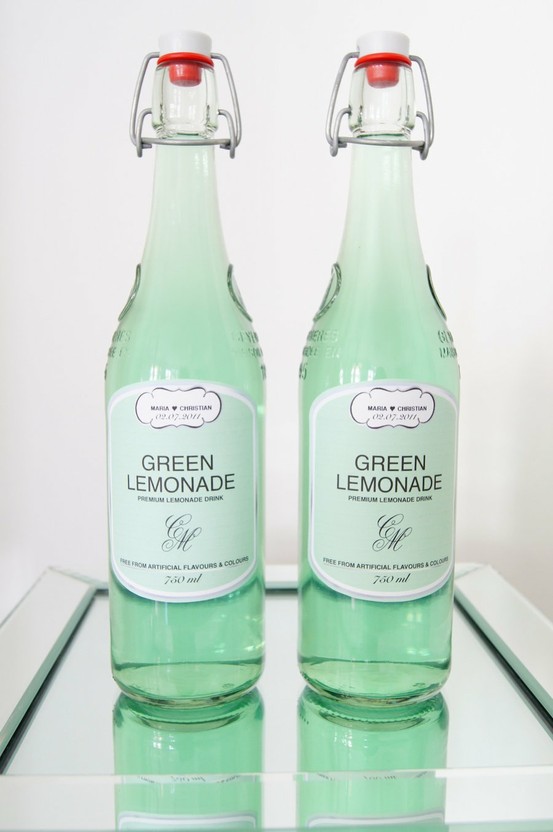 MINT coloured party decor can lift the spirits of your guests and set the party off on the right foot with it's whimsical vibe. Try a great MINT photo booth backdrop or MINT inspired place settings that look good enough to eat!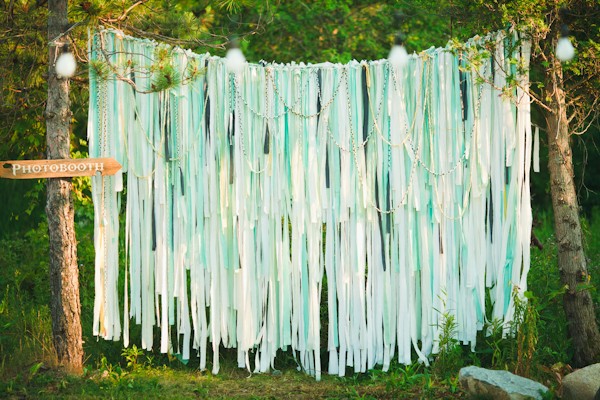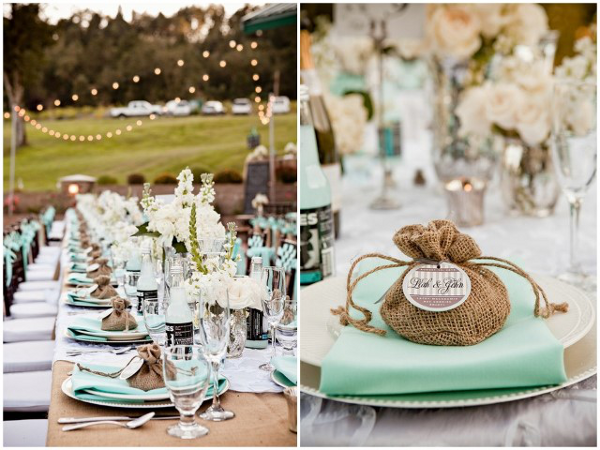 When using MINT as a wedding inspiration, you can infuse the color into your cake frosting & invitations. MINT can be used as the perfect wedding accent without getting too overwhelming. It's soft and subtle!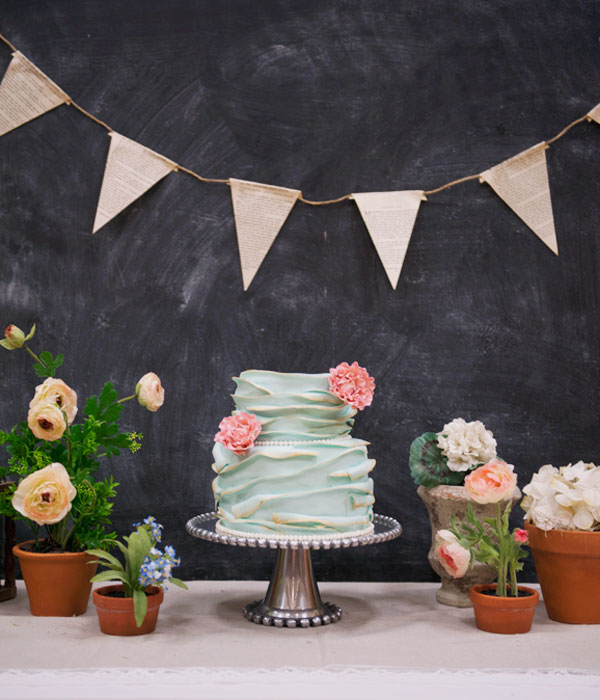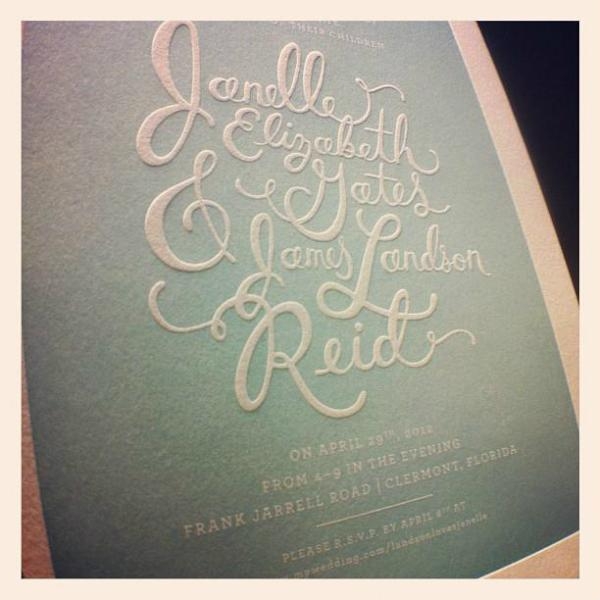 These MINT sweets are perfect for any occasion. A baby shower, wedding shower, tea party or wedding.
Try these delectable Parisian treats, Laduree Mint & Anise Macaroons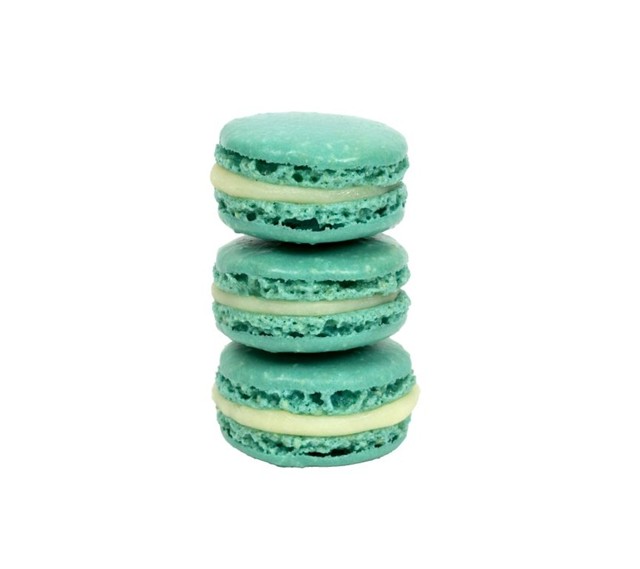 Dark Chocolate Mint Cream Cheese Frosted Cupcakes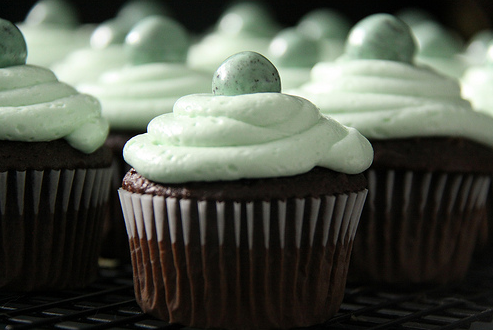 Infuse your style with MINT, one of the hottest Spring 2013 colors on the runway.
Dress by Elie Saab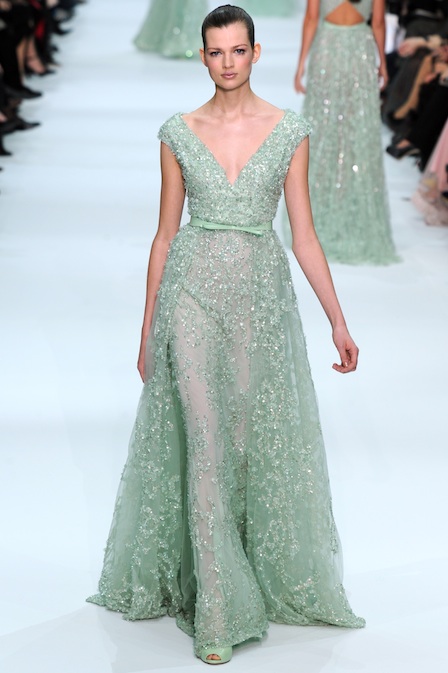 Earrings by Jack Vartanian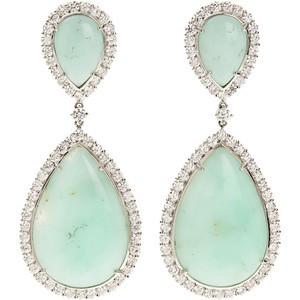 Lastly, don't forget about MINT within your home! We love these creative spaces from the home office to a gorgeous airy kitchen.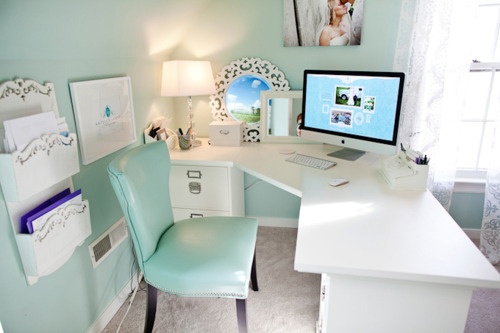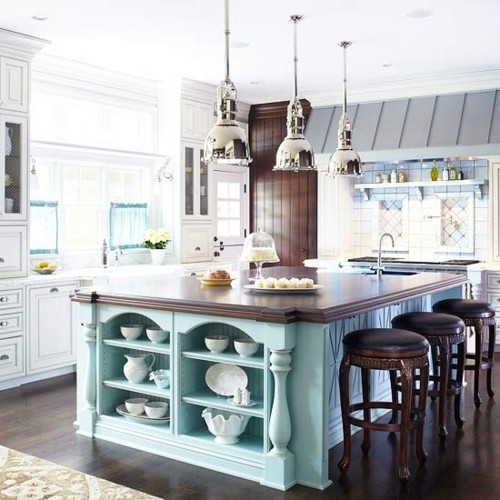 And, don't forget the gadgets. Say cheese!