We love the idea of  fun & unique ways to arrive and leave in style. Check out these innovative ideas fit for every wedding style & budget that will let you surely leave a lasting impression of your first time as Mr & Mrs!
Go Green. After your nuptials, the world is sweetly made for two! Why not ride off into the sunset on a bicycle made for two as well.
If you are more of a "His" & "Hers" couple. Opt for your own bikes and let friends decorate them with trinkets that symbolize the two of you before to take off.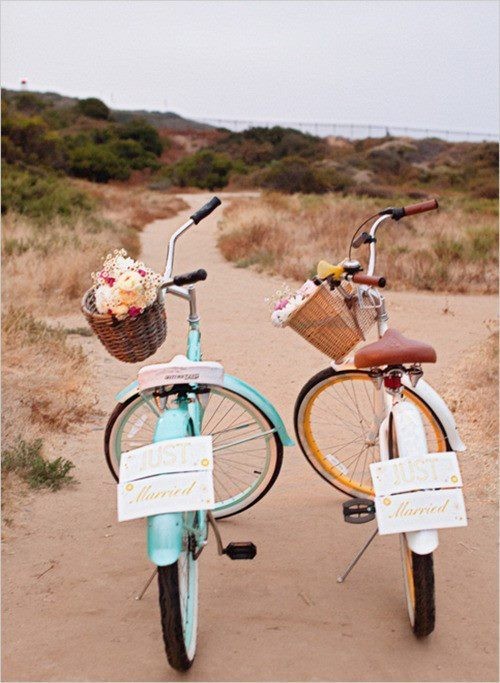 Down on the Farm. If you are hosting your wedding somewhere rustic with a vintage vibe (think a farm, winery or rustic estate), this is the perfect getaway for the two of you. Pay tribute to the location with a truck full of hay to take you to the next location. Use it also to transport your guests from the I do's to the party or for your finale exit on the way to your honeymoon!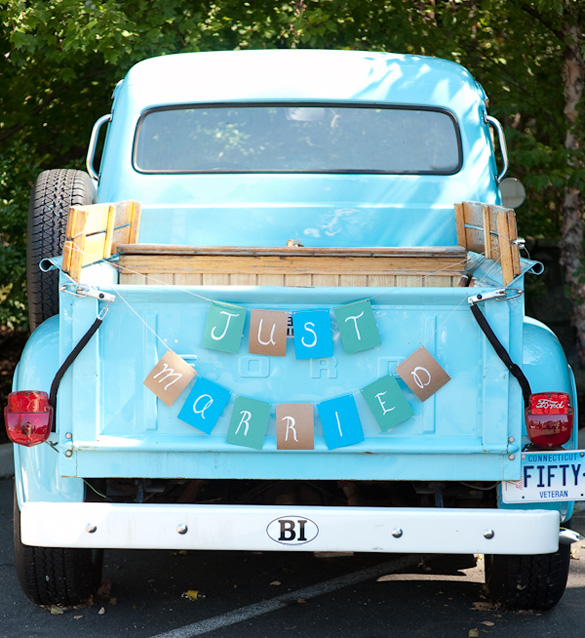 Fairytale Wedding.  Always dreamed of being Cinderella on your wedding day? Now you can! Try this special touch of a horse and carrigae as you leave the Ceremony and head to your grand reception.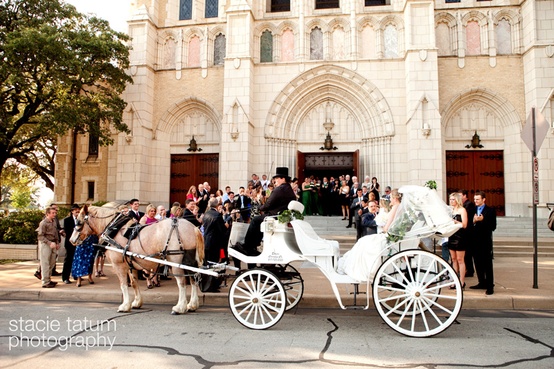 City Kids. We love the idea of hosting a wedding in the Big City. Ride in style with one the city's most iconic symbol – a vintage taxi! Request this special car in advance with a limo company or contact a taxi driver in advance to rent them out for the day.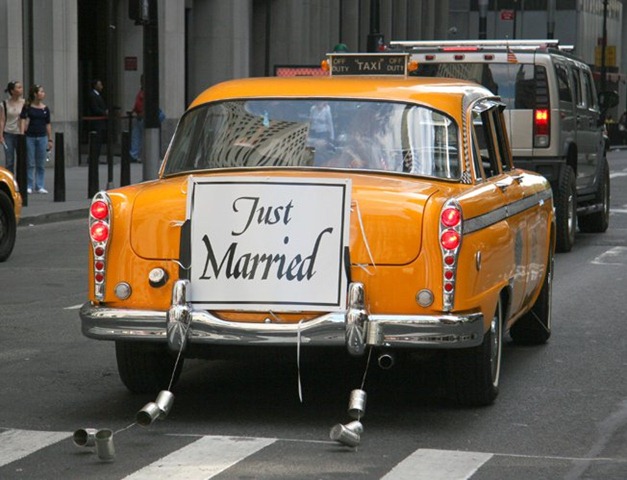 Ahoy, Matey! Is your wedding on an island or lakehouse?  You and your new 'First Mate' can  float away in style after your nautical nuptials. Try a canoe or a boat a deux.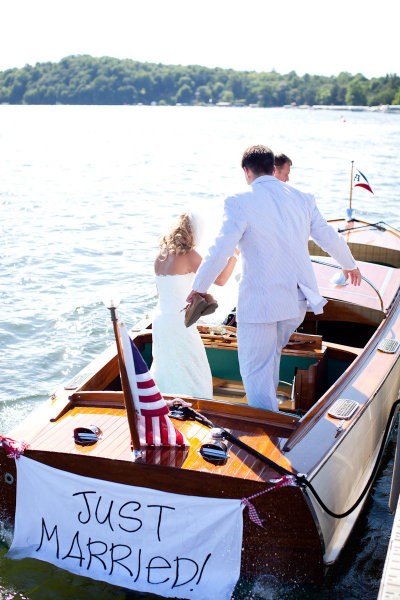 Over-the-top. Some people just want big and BIGGER – something that their guests have never seen before. If this is your celebration, consider going wild with an entrance involving elephants. We also saw couples ride in on camels and horses. If you go this route, make sure you are using animals from quality and harm-free trainers.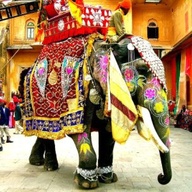 Vintage Lover.  If you're planning a vintage, romantic wedding, straight out of "The Notebook" we suggest you rent a classic car in white or cream. Paired with your gorgeous location, dress and send-off sparklers, this getaway car with fit right in.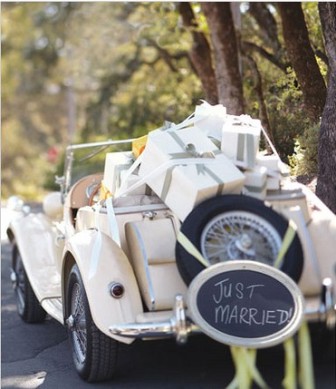 Whatever the transport you choose, the most important detail is getting to the church (or wherever your ceremony locale is) on time to say I Do.
xxo