CONGRATULATIONS! You just said 'Yes" to one of the most important decisions in your life. And now it's time to celebrate! Before you start getting knee-deep in wedding planning, dress shopping and bridesmaid picking, let the joy of your engagement really sink in and revel in only that for awhile.  To help, we love the time-old tradition of an engagement party, with your nearest & dearest, to help kick-off one of the happiest times in your life.
Just as every wedding has a different theme, and everybody has different tastes; every engagement party does too. Think about what matters to you as a couple and how you can make small parts of your relationship & personality shine through your party. And remember, it's a simple courtesy rule that only those you are inviting to the wedding should be invited to your engagement party as well.
Here are a few fun & creative ideas for every type of couple and setting:
1) Formal Affair
Why not start celebrating with a "Bang!"? Let your guests see what they are in for when you throw a party and have a formal sit-down engagement dinner. Stick with a clean color palette of white, cream, and rose gold. Accent with beautiful lighting, and white flowers all around. Pick flowers that are local and seasonal to save bundles. For a more creative approach, sub flowers for candelabras and crystals like the example below. Everything will sparkle and gleam just like that shiny new engagement ring of yours. Hire a jazz trio or a soloist to take the party up a notch while guests are dining.
As a token, give your guests their own split of champagne as a 'Thank You' for attending. You can customize with personalized stickers even with a "Save The Date' for your upcoming wedding date as a creative way of getting the date locked.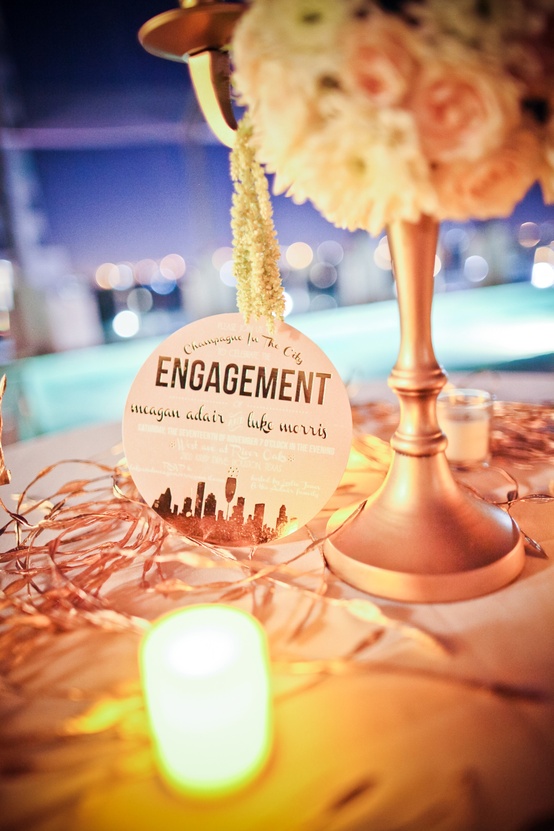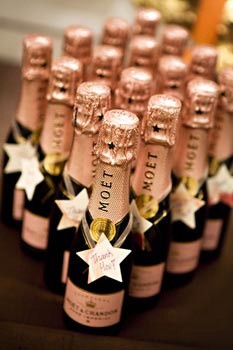 2) Sunday Brunch
Brunch is always a great way to get friends together and celebrate any occasion! When it comes to an engagement party, a brunch setting can be ideal indoors or outdoors. Held at a country club, family home or outdoor event space with a tent. It's easy, economical and helps people really get a chance to know each other and mingle pre-festivities.
Let the florals do the talking in this setting. Wildflowers, in mason jars. Gingham prints and rustic twine can add a relaxed yet pulled together vibe for this chic brunch affair.
Consider adding a table with pictures of you and your groom during different stages of your lives. It will be a great way to get both sides of the family chatting and interacting!
We LOVE the idea of adding in a Pancake Bar for you guests to indulge in! Keep the hotcakes coming and leave fresh fruit, chocolate chips and whip cream for toppings. We also love the idea of a Caesar or Bloody Mary bar. Use creative juices such as cucumber and carrot and various garnishes like hot peppers, fresh grated horseradish and pickled beets. A brunch party is an easy and fun way to kick-off your engagement in a non-fussy style.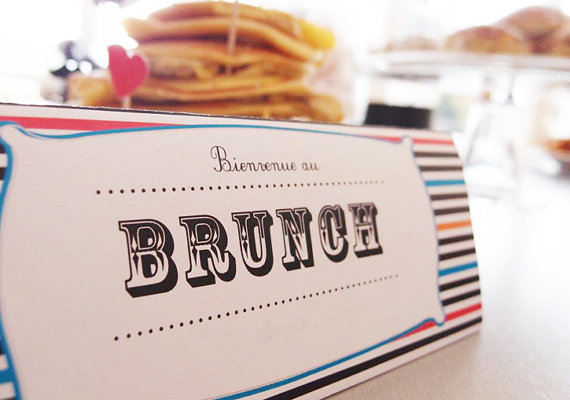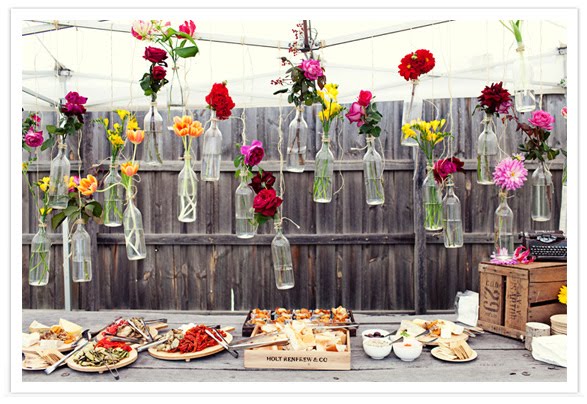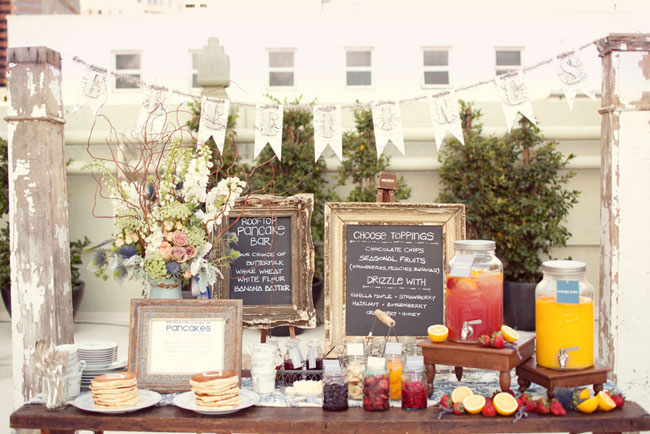 3) Modern Art
Go modern! Take a tip from one of the best parties in the U.S. – Art Basel – Try a modern event space with graffiti and art. Let your guests mingle and discuss the art work, maybe even set up a painting station where they can try their hand with spray paint and graffiti art! Or have a curator come in and talk shop. Let your imagination run wild and make sure you take home all the creativity to commemorate the special evening.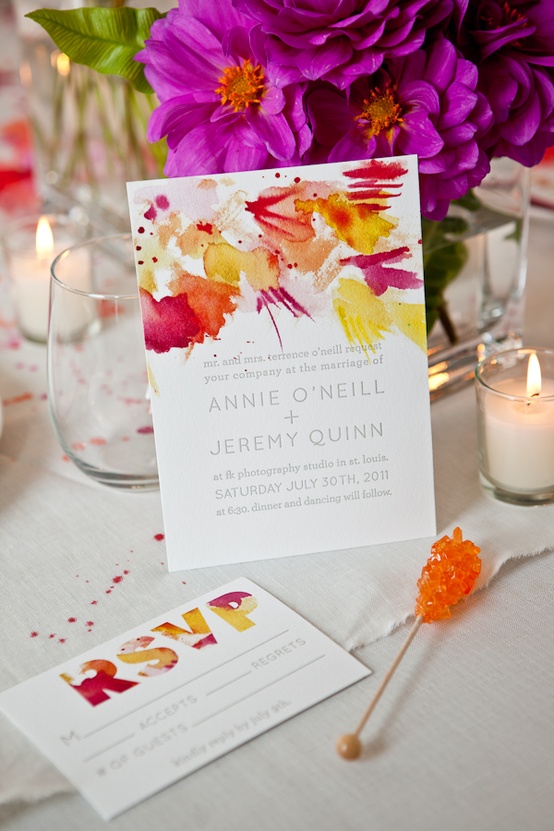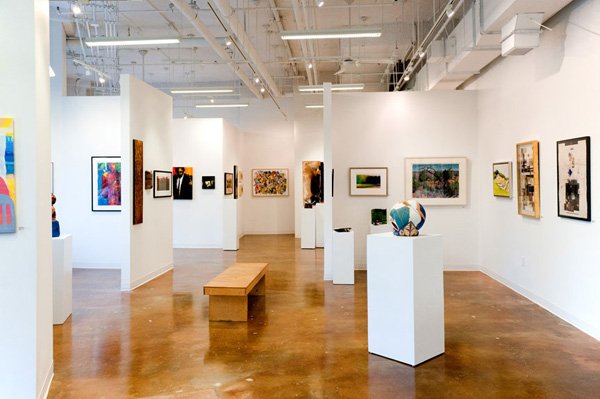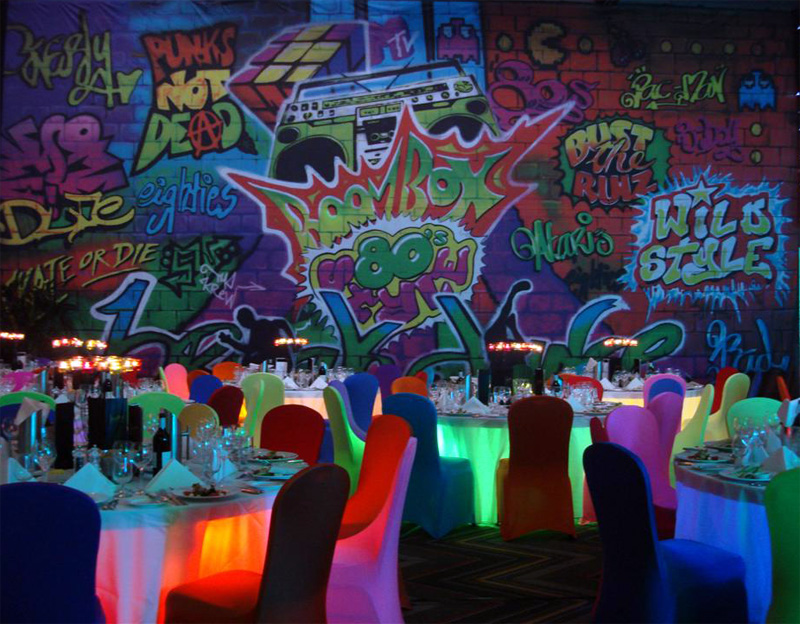 4) Backyard Party BBQ
Looking to keep things casual and really introduce soon-to-be-family, in-laws and friends in one space? Nothing could be better than relaxed BBQ. Invite friends to bring their best BBQ sauce or guacamole and host a contest. Grill up corn & veggies and let people unwind and just have fun.
Keep plenty of drinks on-hand for the various guests that will be arriving. Lemonade, cold beers, and a signature cocktail can be a great way to satisfy everyone's tastes and compliment the burgers, hotdogs and grilled chicken that is sure to hit the table. Freeze ice cubes with berries in them to add a pretty twist to drinks.
For the kids, set up activities such as potato sack races, ring toss and pin-the-tail-on -the-donkey! We guarantee the adults will have fun too.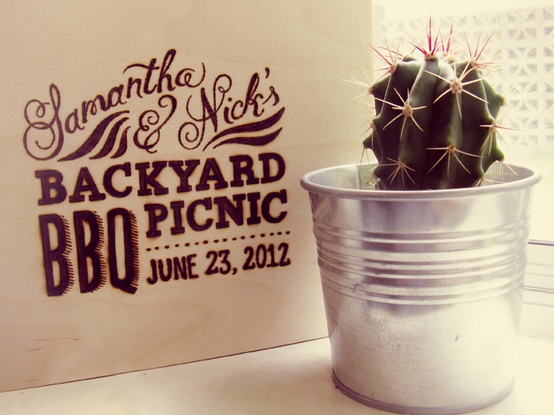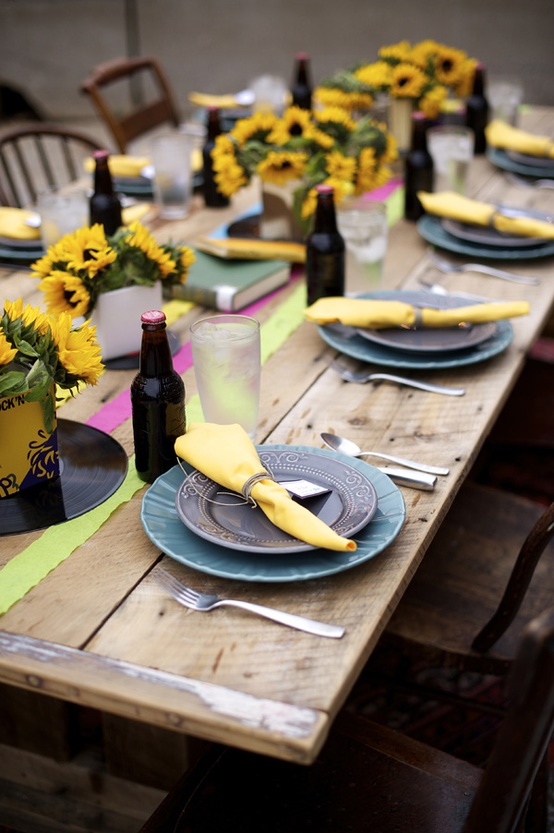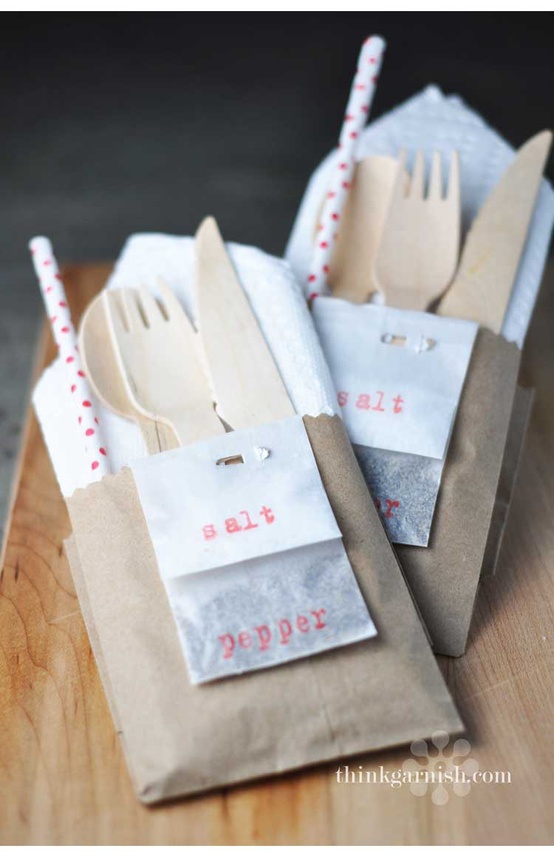 5) Adventure
Let's all go to the ball game! Why not use a sporting event as a way to help your families forge a stronger bond!? Take them to a home game where you can cheer on your team, drink beer and have a hot dog. This may be an informal and unconventional engagement party, but it is sure to be one everyone will remember. If you have a large family, consider renting out a private box where you can even bring some of your own decorations to spruce up the place.
When the game is over, make sure everyone gets a little bit of extra one-on-one time without the roar of the crowd. Host a cocktail party with additional snacks back at your home so everyone can unwind from the long day.
We hope this engagement party is a Home Run!
And from our heart to yours, Congratulations!! xo