With the Summer 2012 Olympics having kicked off this past weekend, we couldn't help but get into the spirit of the games and throw our own sporty summer event with a nod to our childhood and old classic summer English games.
You too can gather a a group of adventurous friends and throw a party celebrating the history of competition and this years host, London by following the simple steps below. The Olympics run until August 12th this year, so there is still plenty of time to get in on all the action!
What to drink and How to decorate:
Drink: Pimm's Cup. Honor London, England as the host of this years Olympics by raising your glass with this iconic summery English drink. Made of lemony soda, fruit, gin and cucumbers (cucumber being one of summer's perfect natural refreshing ingredients to keep you cool on a hot summer day), it was first invented in London in 1823 and is still a must-drink at any chic & sporty match! See our favourite recipe by clicking here. Pre-make a Pimm's pitcher, in order to let the fruit & gin set overnight for an even better taste.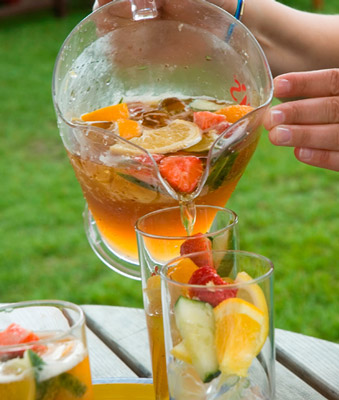 Decorate:
Dress a picnic table with white linen and decorate with napkins, plates and cutlery in the colours of the Olympic rings of blue, yellow, black, green and red for a special added-touch. Also easy to purchase during Olympic fever, is flags from counties around the world. Pick your favourite world destinations and decorate your backyard with the appropriate flags. You can use the flags as decor for a place-setting, a runner along a table, string them along your fence as a banner or even put them in a mason jar as a clever centerpiece instead of florals.  Simple and easy touches that can go a long way!
If you plan on extending your party into twilight hours, purchase a couple torches (a la Olympic flame) at any home store and spear into the ground for when the night sets for a beautiful effect! You can even recycle beautiful wine bottles and use with tapered candles or quality lamp oil for your own DIY flame.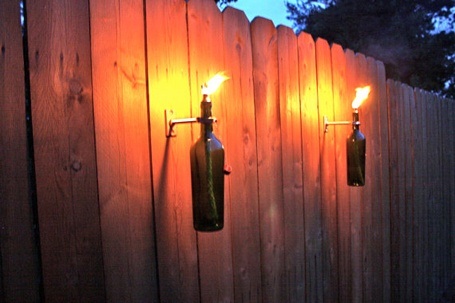 What to eat:
We love the light bites inspired by a traditional English tea! Try chilled pea & mint soup cups, cucumber sandwiches, a light garden salad with berries. For dessert –  lemon curd tarts & strawberry trifle!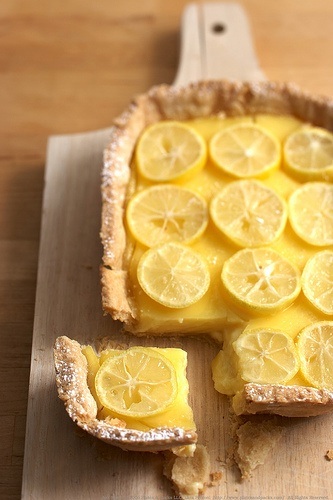 What to wear:
Sporty-Chic – Think classic Hudson Bay Co stripes and/or Ralph Lauren. Or mandate an all-white party for a more neutral look.  We love light-weight sweaters, pleated skirts and classic white Tretorns.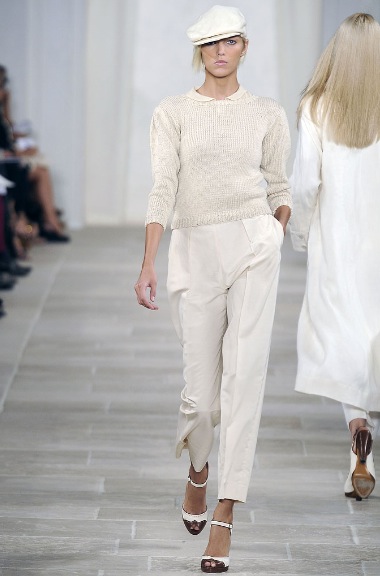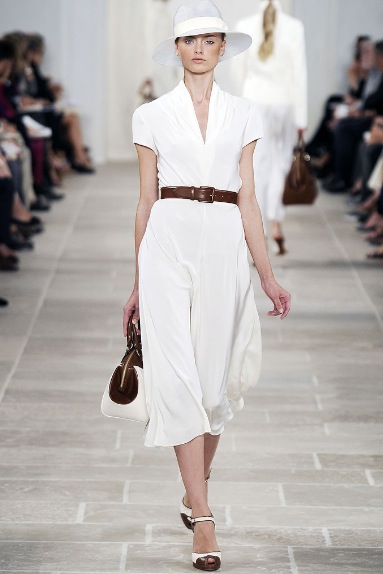 Or, you can outfit yourself in the official Canadian or USA Olympic Team Replica Gear to celebrate your own homegrown talent. These options from the Bay's special Olympic Collection are cute and patriotic!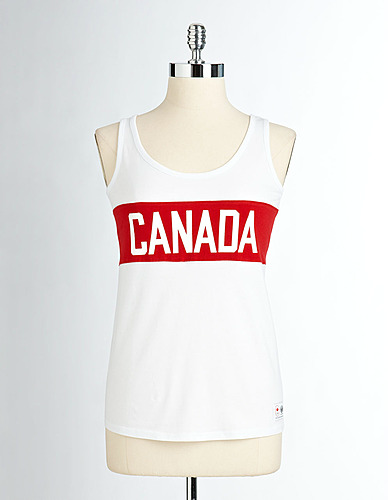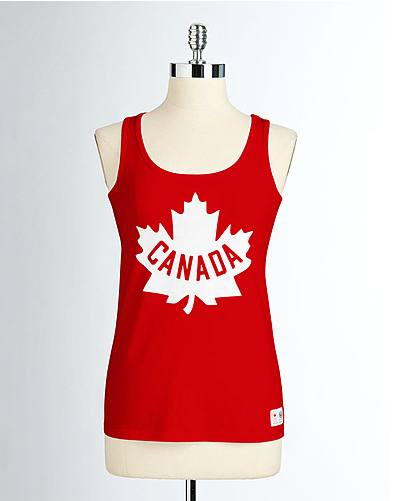 What to do:
You can either host in your own backyard or head to a nearby park for some extra green space. Divide your group into teams and have each team be one of the five colours found in the Olympic Rings (blue, yellow, black, green and red). Tie a piece of colourful yarn in each of the colours around the wrist of the players to keep track of each team & scores. Clear some space and let the games begin! Take a stab at some of your school-day favorites including croquet, egg & spoon races, badminton and potato sack races. Need to brush up? Check out the rules of croquet and badminton!
And remember, the spirit of the games, sportsmanship and to have fun!
The moment of victory is much too short to live for that and nothing else.

Martina Navratilova, champion tennis player